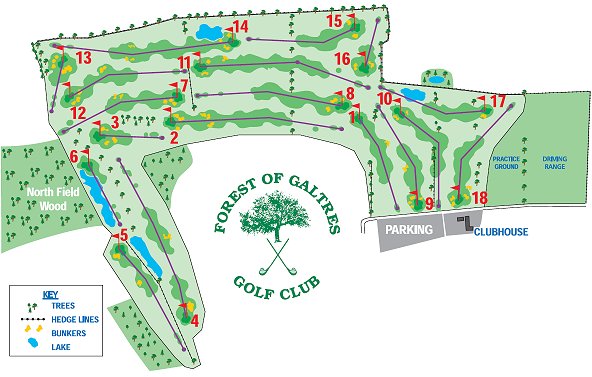 The course covers about 120 acres and is an 18 hole course measuring 6,534 yards from the medal tees. It is par 72 and the standard scratch Scratch Score is 71.
Irrigation
The lakes on the course have been designed to provide water storage for irrigation whilst at the same time coming into play as interesting water hazards. A computer controlled pop-up irrigation system has been installed to serve all tees and greens.
Greens
All of the greens have been constructed to the high and demanding specification of the U.S. Golf Association in order to create putting surfaces capable of all year round play. This 'perched water table' concept is a major contributory factor towards the superb quality of our greens providing an even and true putting surface.